Canoe and Kayak Instruction
CANOECANOE Outfitters offers canoe instruction for all skill levels from beginner and beyond in flat water canoeing. If you are just getting started or want to fine tune your skills, we have a class for you.
We offer private or group instruction for flat water paddling.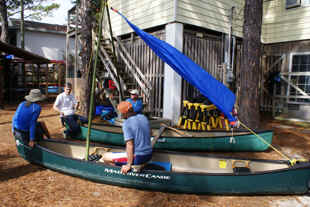 We have special programs for girl and boy scouts and school groups. We have many years experience teaching groups the necessary paddling skills to become a good boater and to safely enjoy the sport for years to come.
All of our instructors are American Canoe Association certified. Our student to instructor ratio is small, so as to give students the best learning experience possible.
All paddling gear necessary for your class is provided.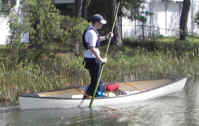 Solo or tandem, whatever you choose you will come away feeling confident about your paddling skills.
Through our sister company, Sea Kayak Georgia, we offer a complete range of sea kayak instruction and certification based on the schools of the American Canoe Association (ACA)
and the British Canoe Union (BCU).


Taking a day of instruction increases your skill level quickly and dramatically. Learn how to kayak correctly from the beginning and your years of enjoyment will only be more fun, safe and efficient.

---
Copyright © 2000 by CanoeCanoe Outfitters. All Rights Reserved